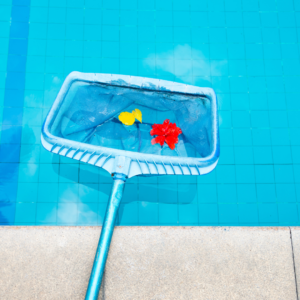 Are you drowning in red tape trying to manage your community's pool?
Everyone loves a pool. It's one of the top amenities residents look for in a condominium complex or co-op, but managing and maintaining a commercial pool can be a big job. There are so many considerations – maintenance, frequent testing, liability and safety issues – it's almost enough to NOT offer one. Except your tenants/homeowners would never forgive you and it seriously could hurt your return on investment.
Fortunately, GreyStone Property Management is ready to help. We can manage your commercial pool operations from opening up for the season to closing down at the end of the season and everything in between. The GreyStone team can take care of the monitoring and maintenance – even daily testing – that is needed to remain in compliance with Suffolk County and New York State Health, Safety and Sanitation regulations for the operation of a commercial pool. It seems like an overwhelming list of "must do" to keep a pool in compliance, but GreyStone can help you stay on track.
GreyStone works with the most reliable pool maintenance companies in the Hamptons and North Fork to monitor, and maintain, the water quality, assure compliance with safety plans, and keep the pool clean and ready for use. The GreyStone team works with the property owner to assure that liability is minimized, as well.
In addition to a safety plan, good signage and communication is key. Place a sign prominently displaying the hours of availability and the rules regarding use of the space. Indicate if food can be brought in, and warn against the use of glass. Be very clear on what kind of games and sports are permitted. Marco Polo is one thing, but a game of volleyball may be more than the space can handle. Other questions to answer would be at what age older children are permitted at the pool without adult supervision.
Will you allow private pool parties? Perhaps an area nearby, but not directly accessible to the pool would be better than worrying about litter and food debris ending up in the pool and affecting the water chemistry.
Of course, these are all decisions that the GreyStone Property Management team can help you decipher. And then we can help you manage it too. When new residents join the community, make sure you have a pool use agreement ready to sign, so everyone is clear on just what the rules are. And be ready to enforce it.
Yes, having a pool can be a hassle, but proper management and diligent monitoring will make it a fun amenity that everyone can enjoy. GreyStone Property Management is ready to help you make it happen. Click the contact link to reach out and let us know how we can help.
PLEASE NOTE: GreyStone Property Management handles only commercial pools. If you are seeking help with your own residential pool, please contact a pool maintenance company that serves your area.